Figures for quote abandonment on Insurance websites are high enough to make you wince.
If a customer wants to cover their car and uses a price comparison site, they will have already compared over 100 insurers; creating an ultra-competitive environment for brokers.
But for the consumer it is not just about the lowest price. Many drivers want to know they are in safe hands if something does go wrong. They want to know what is included; if fire damage is covered, or if that unforeseeable 'act of God' will affect their payout – which is why insurance companies need to engage with people more quickly and more often.
Firms that have the luxury of managing calls gain a massive advantage in this area.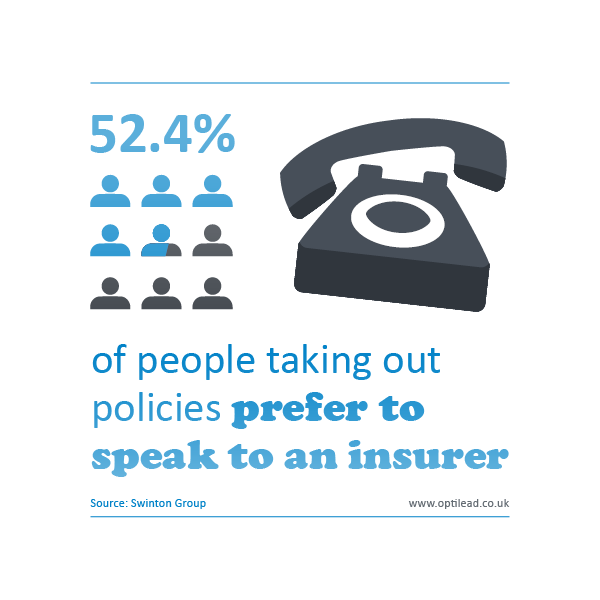 Consumer Choice
There is no doubt most consumers now do their research online first – but how they prefer to buy Insurance is a different matter. A study last year by Swinton Insurance found that when it comes to seeking out a new policy, over half of those questioned (52.4%) would prefer to speak to an insurer and take it out over the telephone.
Talking to customers is by far the most convenient and effective way of discussing the finer points of an insurance policy. A ComScore study found that the most popular reason (38%) for people avoiding the internet was because they wanted to speak with a real person.
This is understandably a very good option for anybody that doesn't use Insurance speak any more than once a year. These figures could suggest that consumers are looking for quotes online as a benchmark, to make sure they are still getting a good deal over the phone.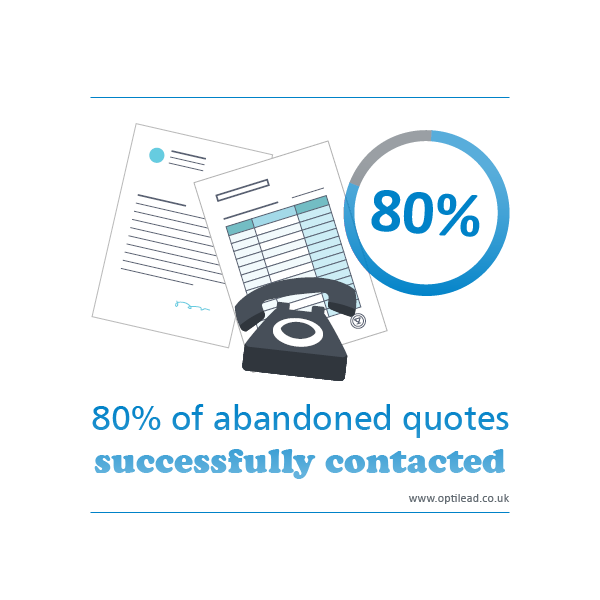 There's no time like the present
If a company can call a customer while they are sat down looking at their website (ideally with a cup of tea), with the intention of taking out insurance, there is a very high chance they will be happy to discuss the different options available to them.
In fact, industry figures reveal that if a customer receives a phone call within 15 minutes of looking for services online, they are three times more likely to take out a policy than if they receive the call just an hour later.
Insurance Choice is a broker that has taken this on board. They managed to increase policies for their taxi and minibus department by 150%, after installing an automated system that connects online leads to call centre agents. On average, this process takes less than a minute to achieve, and has resulted in around 80% of abandoned quotes being connected to a call.
Receiving a quote is instantaneous now and consumers have the advantage of comparing a number of different providers. But finding out which one is best is often a lot harder. For providers, this presents an opportunity to engage and explain to consumers why their service is the best. Inevitably, our experience tells us those that do will see results.
To find out more about how Optilead can increase your business revenue, please contact us.
Other Customer Engagement articles worth reading: