Hanging on to shoppers is often a struggle for ecommerce managers. The changing landscape now means websites are not only competing against other websites, but also against other channels. So if people are visiting your site in the first place, do your best to keep them there!
If they leave too quickly, they will be contributing to your website's bounce rate (affecting search rankings) – or even worse your cart abandonment rate (affecting sales).
This article will run through some of the most common reasons people leave ecommerce stores and some of the things you can do to prevent this happening.
#1 Improve page loading times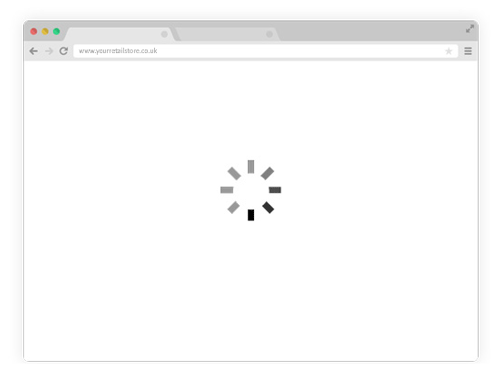 It's a bad start. If someone is referred to your site from an external link, you usually have about 4 seconds to convince them to stay. If that time is spent watching loading progress, they'll probably try another site. Unfortunately that's the reality.
There are things you can do to reduce loading times though.
TRY… uploading images as .png files if they only contain a few colours. This will reduce the amount of data your visitor has to download when they land on the site. For images with more colours, such as a photo, use a .jpg file. This will store the image at a smaller size than a .png and is probably best for product images.
ALSO… make sure you enable caching on your site, to speed up loading times for regular users. Images are stored on the visitor's computer, so they don't have to download the file again the next time they visit the same page.
#2 Enhance your navigation
When a web visitor lands on a website they are usually looking for something. If you can't show them what they are looking for straight away, more often than not they will leave.
An easy navigation menu is essential to move people past that first page and onto things they want to see. From an SEO perspective, this is again another key factor to reduce your website's bounce rate.
TRY… using broad categories and specific sub-categories in your main menu so that people can find what they are looking for quickly.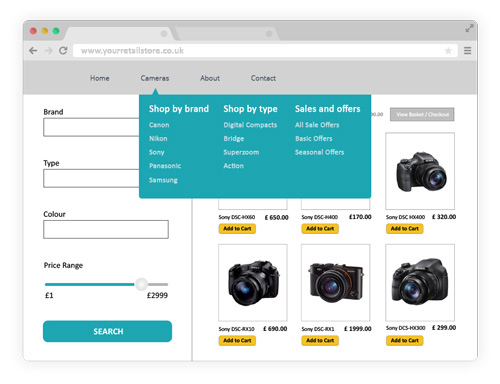 ALSO… you could also add an intelligent search bar at the top of the page. Many of these have an auto-complete feature and spelling correction so you can present better results to your customers. Shopify users can simply download a plug-in to extend the functionality of their ecommerce site. Take a look at some of the options here.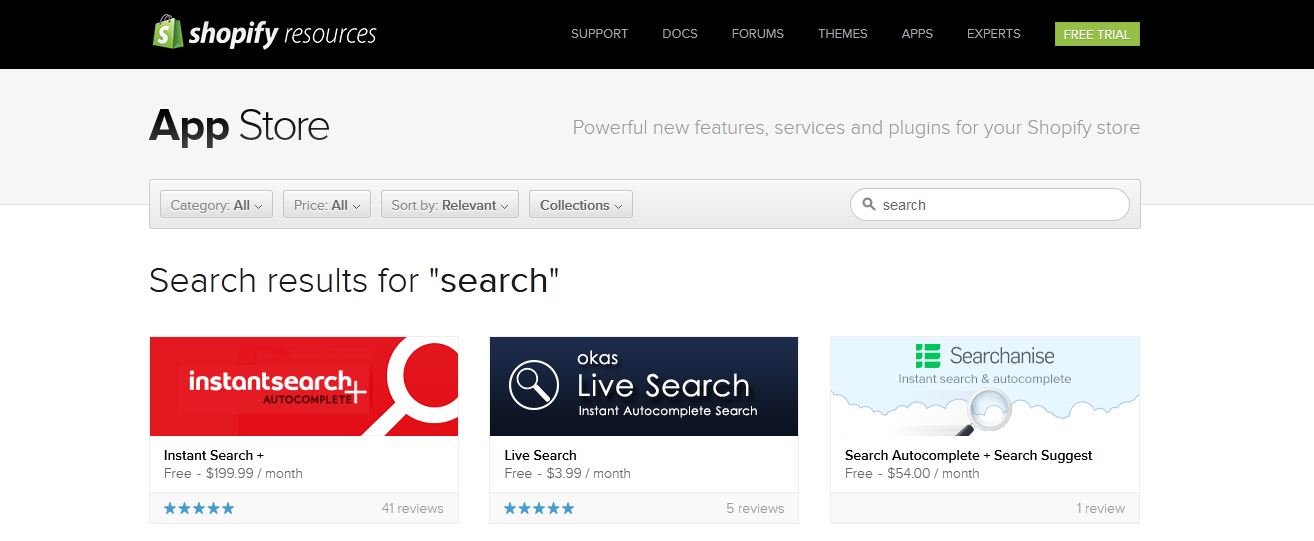 #3 Use helpful pop-ups
If you are not helping a customer with their experience, it is probably best to leave them alone. Far too many websites throw up prompts to join the mailing list just when you're in the middle of something important. Or even worse, a feedback request as soon as you land on the site!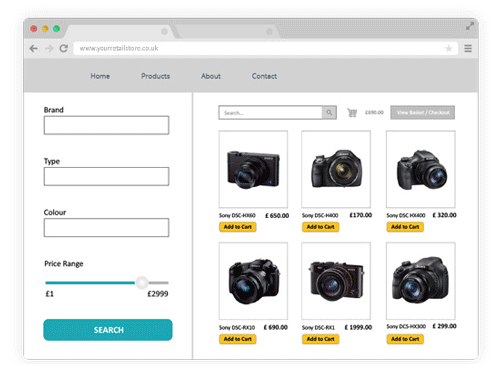 Save those for when people are leaving. Ask to keep in touch when they abandon the browser maybe? That would be a much more natural point in the journey to ask.
TRY… introducing a web chat feature to offer help with shopping when people stall on a page. Live chats are great in ecommerce as they can offer advice as well as information on delivery. This feature helps to combat many of the most common reasons people abandon online purchases.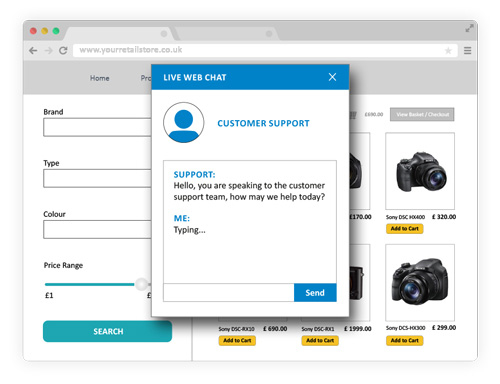 #4 Encourage registrations
There's nothing worse than finding what you want, then being confronted by three pages of highly personal – and often irrelevant – fields to fill in before you can place your order. By slimming the payment process down, you will reduce the chances of people getting fed up and abandoning the transaction.
TRY… offering a guest checkout to make it easier to pay quickly. This can still include an email address and an option to join your mailing list… it doesn't require an autobiography. If you need more information, try offering value added incentives to registered users, such as receiving 50% off shipping, or a voucher.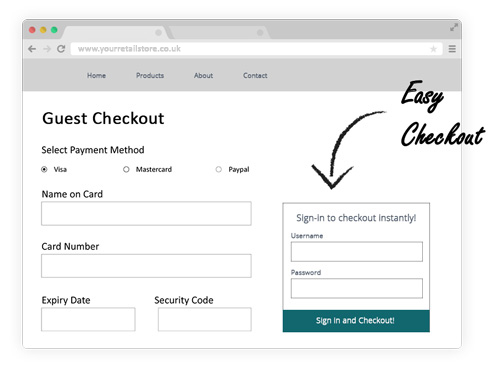 #5 Be creative with product information

Remember to get all the basic information in there, but don't forget you're selling too! Try out some creative copy to capture the imagination, and maybe even some fashion tips to suggest items that might work well together. Linking this section with the number of items still available offers the customer another strong incentive to buy.
TRY… installing a recommendation bar either to the side or below the product description. This will help to keep people shopping on your site. By suggesting items within each individual product page, you will be helping to showcase your range, as well as improving the number of internal links within your site.
ALSO… adding a callback feature gives visitors the option to discuss your products with someone in your contact centre. Many people still prefer to order over the phone, even after doing their research online. So by offering to call them, they won't be put off by the prospect of expensive call charges when it comes to placing their order.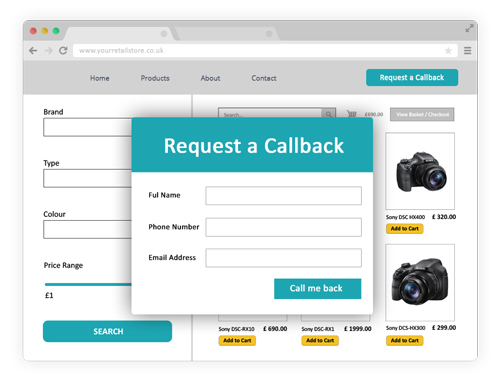 #6 And don't forget… keep in touch!
More often than not people will leave your site. And this will never change. So the best thing you can do is maintain good communication through whichever channel the customer prefers. This way you have every chance of winning them back.
These tools are pretty much essential:
There are undoubtedly other important channels too, and it's important not to overlook the next one that could be huge.
Apps with a real buzz at the moment are video streaming platforms, such as Meerkat and Periscope, which have rocketed in popularity among users at live music events. Maybe your company could be the one to open it up to ecommerce? Stream product launches or reviews?
Either way, having a multi-channel presence when customers leave your website is now more important than ever. The best companies go above and beyond a simple Facebook page. They build lasting relationships with their customers while they are online, and maintain that relationship through good communication when they leave. It's all part of a good customer experience!
Other Customer Engagement articles worth reading: