Collectively, Internet retailers will lose around $3 trillion this year between them, thanks to a little known phenomenon called 'cart abandonment'.
As of yesterday, cart abandonment stood at 76% of all online transactions. This meant that three out of four transactions were abandoned before placing the order. This figure counts the number of people who began to buy, but dropped out because of extra costs, or because they found a better price elsewhere. For obvious reasons, this causes e-tailers a real headache.
They are not powerless though.
By remarketing wisely, online stores can begin to drive lost customers back to their website. Remarketing is a largely untapped revenue channel for websites, who often concede to the notion that once a customer has left, they will not return. Recognising the need to connect with customers directly can significantly increase online recovery.
In fact, with a real-time phone strategy in place, websites can claw back conversion rates to the heady heights of up to 47% – almost half of the people who left transactions in the first place.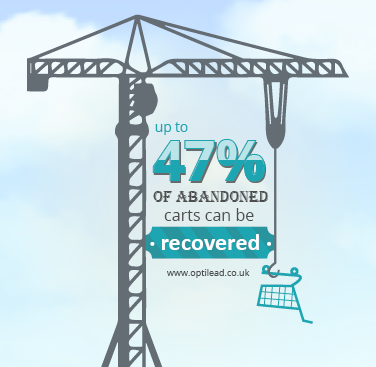 There are a number of good reasons why businesses should follow this route rather than continually looking for new customers.
The main reason is that people don't usually buy from the first website they visit. We are spoilt for choice online and we have the luxury of looking around. But if a website has competitive prices, there should be no reason for the consumer not to buy after they have had a chance to look around. A timely and relevant phone call gives your business the chance to remind the consumer why your product is the best option.
Another reason is the cost. Remarketing is comparatively cheap to taking out expensive advertisements or pay-per-click campaigns. The ROI is also far greater too. Targeting customers who have already visited their site and are interested in their products is always going to be easier than pitching to new customers.
A Growing Trend
Around 20% of marketers now have a budget set aside for remarketing. And this figure will only increase as more and more companies begin to see the huge potential in selling their products and services to interested online buyers.
Cart abandonment is inevitable, but it is not uncontrollable. There are so many options now available to Internet retailers that can help them to make money from sales they were previously missing out on.
Using Optilead's Cart Recovery solution, businesses can expect to speak to around 65% of visitors who abandon, giving their sales staff a great opportunity to sell and even up sell their products.
To find out more about how Optilead can increase your business revenue, please contact us.
Other Customer Engagement articles worth reading: