In the US, Retail ecommerce sales are expected to increase1 from $331.6 billion in 2015 to $378.78 billion in 2016 up 14.2%. The scenario is much the same in the UK where sales are expected to increase1 from $52.5billion in 2015 to $60.25 billion in 2016, up 15.3%. Sales per shopper are pretty comparable as well3 with the US at $1725 and the UK at $1808.
Over the past few years, sales have increased in both countries in excess of 10% per year – with this continued increase comes higher competition and the increased need to maximize each opportunity. But, a recent report2 suggested $4 trillion worldwide would be lost to cart abandonment alone during 2015.
So, what was the survey about?
At Optilead, as cart recovery specialists, we identify in excess of $158m of abandoned carts each week. We surveyed 50 top retail websites in both the US and UK to identify how they compare in their reactions to cart abandonment. We discover whether they engage with customers or leave them to become part of the $4 trillion abandonment issue.
We conducted tests on each of the 100 ecommerce companies 3 times for shopping cart abandonment – we considered the vital element to this being after the cart had been loaded, and critical details (namely: email, telephone and name) had been submitted on the payment pages. We also ran tests for call back requests, where the service was provided.
This is what we discovered…
86% of abandonment tests ignored
 
It should be alarming for any ecommerce decision maker to see that out of the 300 abandonment tests we conducted we only received 42 responses. In the UK, 82.6% of the tests were ignored while in the US 89.3% were – although there is a marginal difference with the US failing to respond to more tests, this is clearly not good news for either market.
Only 22% of the companies made any attempt to recover the cart
 
What is more concerning is that these responses are from only 22 out of the 100 companies we tested. So the reality is that 78% of them ignored the abandonment, while only 22% made an attempt to communicate or engage with us. In the US, only 20% of the companies engaged with us whereas 24% engaged in the UK.
$453.8k of abandoned carts were not followed up
 
In total we abandoned in excess of $521k in the 300 tests. In the US the abandonment was just over $203k – of that, $194k (a staggering 95%), was ignored by the ecommerce stores. The UK faired a little better, with $318k of abandonment tests and $259k (81.4%) ignored.
Average abandoned shopping value $1740
 
We took this survey seriously; we wanted to give these ecommerce sites a reason to really want to engage with us. With an average basket value abandoned of $1,740, we were surprised that the vast majority of companies we tested didn't have systems in place to recover abandoned carts – and those that did only responded to abandonment with an email.
How long did we wait for a response?
 
Well the long and short of this is that with 82.6% of the tests we conducted, we are still waiting for a response – the reality is that those companies would have clearly lost sales. Of the companies that responded, in the US the average response time was 14 hours and 34 minutes whereas the UK faired somewhat better at 2 hours and 53 minutes.
This vast difference between the two sides of the pond becomes more apparent when we see that the longest delay we had in communication received from a company in the US was 5 days 1 hour and 3 minutes – in the UK we had to wait 23 hours and 47 minutes. Whilst the UK clearly holds the upper hand on response times, neither country can really lift the trophy for engaging with consumers in a timely manner following abandonment.
It doesn't matter which side of the Atlantic you are – if you worked as a sales advisor in a store and ignored a customer with an order of this type of value you wouldn't last very long. So why do the ecommerce stores allow this to happen online?
Not one company tried to call us
 
The most common reasons for cart abandonment online are well published as being: lengthy checkout processes, unclear shipping costs, shipping time options and issues with payment. All of these can be overcome by any savvy ecommerce store by engaging with the abandoned shopper instantly – and the most effective solution for that is the telephone.
Optilead research shows that by contacting the abandoned shopper in the first 15 minutes, you are 3 times more likely to complete the sale than if you call just one hour later. Adopting a real-time approach and recovering sales over the phone is more than 10 times more effective than email retargeting.
Only 6% of the companies responded to all 3 tests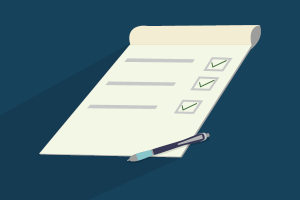 In the US, only one company responded to all three abandonment tests – we are not normally in the habit of naming companies in surveys like this, but well done to Spreadshirt for emailing us in an attempt to recover the cart. In the UK, five companies emailed us on all three tests, so well done to Currys, Matalan, Sony, Stylebop and Virgin Wines.
The average response time delay for these companies is something that could be improved on, at 3 days 3 hours and 19 minutes – consumers are far less likely to really engage with you this long after they have left the abandoned shopping. The lowest response time was 34 minutes – and one company emailed us at exactly 2 hours after each test. If you have a strategy in place and choose to recover by email it is far better to respond in real-time while the consumer is still in 'buying mode'. Also, make sure you confirm what it was that was left in the basket and what complimentary products you have to maximize the opportunity for up-sell.
96% of retail sites don't offer a call back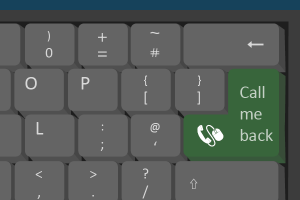 Only 4 companies – 2 in each of the US and UK – offered us the chance to receive a call back. Of those companies, only 1 in each country actually called us back and both were immediate call backs.
We all know – and have experienced – how difficult it can be at times to purchase online. But, imagine the difference it makes to your experience with an ecommerce store when they offer a call back and someone from that company calls you within seconds. This can make the difference between you buying or not.
Having a call back option on your website that is managed through a fully automated system allows you to track requests, monitor response times and ultimately determine increases in sales. But, it does much more than that, it enables your customer support or sales team the opportunity to enhance your brand, gives the end consumer confidence that you are there for them and provides you with the opportunity to up-sell or cross-sell.
Calling prospects within the first 15 minutes of a call back request ensures you achieve decision maker contact rates in excess of 90%. The quicker you engage with the consumer while they are still in 'buying mode', the higher the chance you have of converting a sale.
So how could they improve?
Our tests over the 100 ecommerce retail sites gave us a unique insight into the [local_behaviour] of companies when faced with cart abandonment. It's clear that the $4 trillion abandonment issue is going to remain for some time unless e-tailers on both sides of the Atlantic take hold of the issue.
It's apparent that the vast majority of ecommerce stores have no strategy to re-engage with consumers that abandon online and currently don't welcome requests from consumers to receive a call back. All of these stores could make significant gains by engaging with these potential customers that abandon online each day.
Having a campaign to send out an email following abandonment might satisfy the needs of a marketer looking to show something is being done. But, if you take the time to implement a real-time campaign that truly engages with the end consumer while they are still in 'buying mode', before they head off to a competitor, you'll significantly increase sales and enhance your brand.
Optilead's own cart recovery experience shows that by applying a real-time multi-channel approach consisting of phone, email & SMS, you can expect to see recovery rates from abandonment of around 47%. But, more importantly by engaging instantly you will enhance your brand, increase consumer confidence, convert more business and the repeat or referral rates will be expediential.
Sources:
1 RetailMeNot & Centre for Retail Research
2 PYMNTS.com
3 Econsultancy.com
Other Customer Engagement articles worth reading: